Remote Starters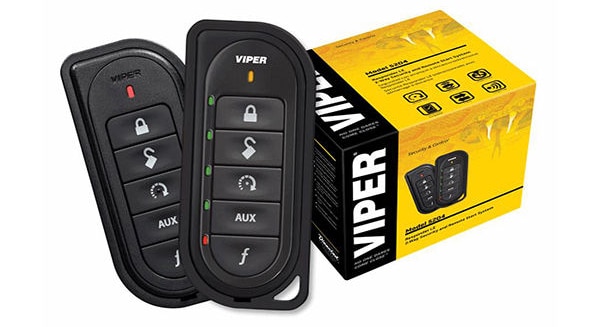 Upgrade Your Ride With A Remote Start System!
Remote starters are a great solution for year-round driving comfort. If you're tired of waiting for your icy car to warm up on winter mornings or hate getting into a sweltering-hot vehicle on summer days, then it's time to call  Audio Electronics for your remote car starter installation. Installing a new car starter will certainly make your daily  commute easier and more comfortable. Once we install an automatic car starter in your vehicle, there will be no more wasting time by waiting around for your car to reach the perfect temperature. Instead, you'll be ready to go  once you get behind the wheel. Our team of expert installers is ready to make your driving experience more comfortable with a remote starter, so call today to learn more!
Most people realize the benefits of a car starter for winter days: By starting your vehicle from the comfort of your  home, you don't have to sit in the cold while your engine warms up. But you may not realize that remote starters  from Audio Electronics are also great for pre-starting your car in the summer. This enables your AC to get to work  before you even get in the vehicle, taking the steamy edge off the heat inside your vehicle and making it more comfortable. So if you're tired of the year-round discomfort of extreme temperatures, a remote car starter is the right option for you. Our fully insured technicians will make sure that your new automatic car starter is professionally installed and working properly, giving you the ultimate in convenience.

Excellent Options for Car Starters
Audio Electronics offers a number of options in remote car starters, with a variety of ranges designed to suit your  particular needs. Options typically range from 200 to 1,000 feet, although some extended range models are available. Many of our car starters are also available with additional features like key-less entry or as part of a car
alarm system. No matter what type of car starters you're looking for, we'll be able to provide you with top-notch  products that meet your needs. We also stand behind the work that we do, offering a lifetime guarantee on all installations for vehicle owners. If you live in the Indianapolis area, call today to learn more about how the Audio  Electronics team can help make your driving experience better through remote starter installation!