Navigation Systems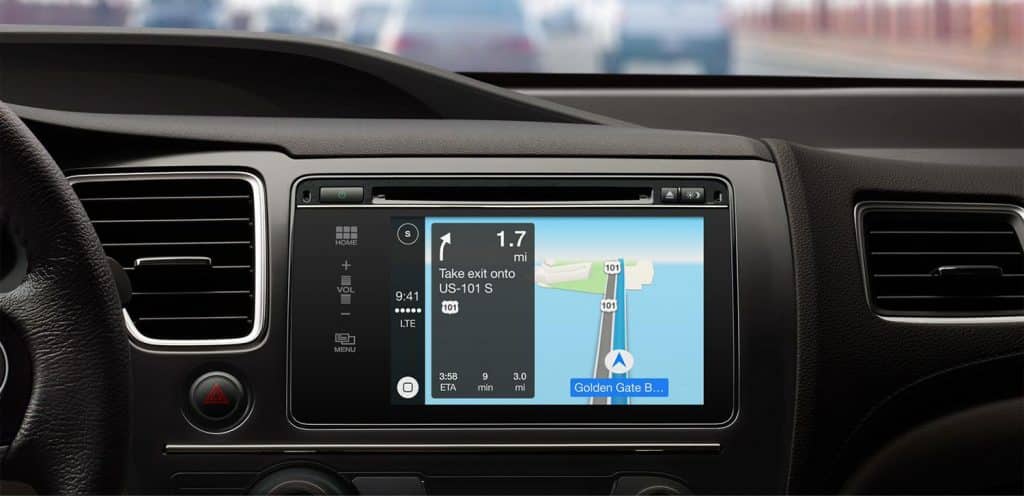 Take the stress out of driving with an in dash navigation system from Audio Electronics! Fumbling with maps, getting disoriented in unfamiliar areas, and just plain getting lost will all be things of the past with your car GPS. If you're ready to experience the navigating difference that thousands of Americans are already enjoying, then it's  time for a navigation system from Audio Electronics. We're Indianapolis's oldest, most experienced mobile electronics shop, and we have the expertise you need for the best in in dash navigation. Call today to learn more about how a car GPS system can help keep you on the right track. 
With turn-by-turn directions, clearly labeled routes, and both visible and audible instructions, using your GPS navigation system is simple and straight forward. And with automatic rerouting, your car GPS will automatically recalculate your route if you make a wrong turn, helping you get back on track effortlessly. Most nav systems even include a point-of-interest feature to help you find gas stations, retail stores, restaurants, and more. With an in-dash navigation system from Audio Electronics, reaching your destination is hassle-free, even if you've never been  there before! It's no wonder that navigation systems are among the most popular car electronics on the market today. 
The best part about in dash navigation is that it's easy to upgrade your current vehicle with an aftermarket car GPS unit. Audio Electronics offers a broad range of options in navigation systems, from portable units to the traditional in dash navigation systems. We stock both add-on and fully integrated DVD/CD/radio/GPS decks. And  with models perfect for just about any vehicle, our expert staff can help you select the right GPS for your car or truck. The Audio Electronics installation team has the hands-on knowledge and skill to put an in dash navigation  system in virtually any vehicle, ensuring that your new system looks sleek and operates at it's best. Regardless of  whether your car or truck came with a factory screen, our professional installers can make your car GPS look like  it's been there all along. Let us bring you the convenience of a car navigation system: call now!