Car Alarms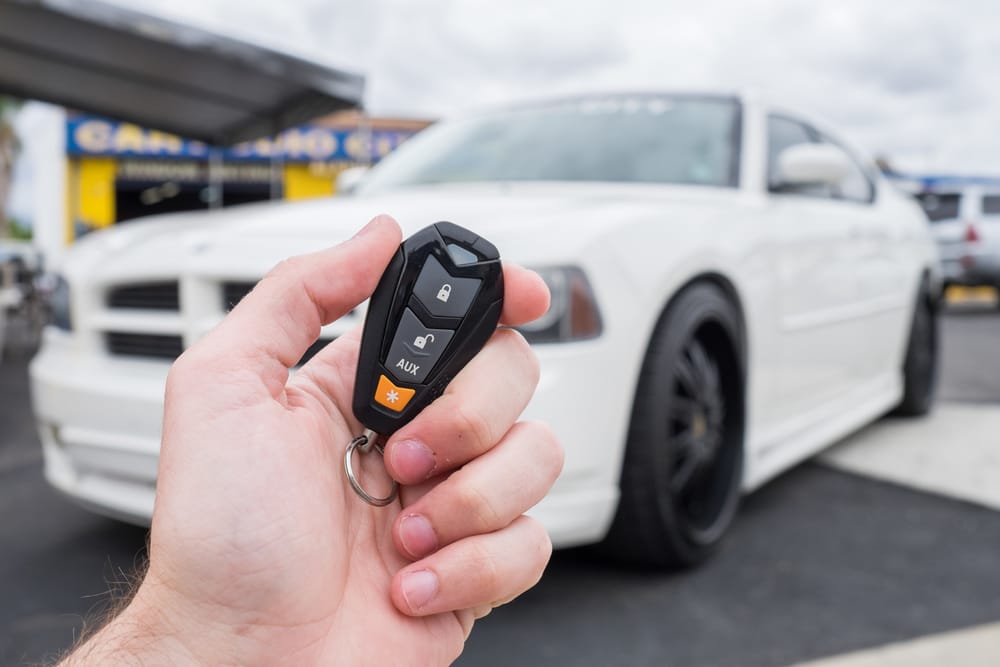 With Indianapolis's high car theft rate (over one-and-a-half times the national  average), you need to protect your car or truck with a vehicle security system  from Audio Electronics.
While you may think that someone wanting to steal your  vehicle is a long shot, it's not something that you should take a chance on. Why trust the security of your vehicle to chance when a car alarm is an affordable, effective solution to deterring theft and keeping your vehicle and personal items safe. Audio Electronics has more than 35 years in the mobile  electronics industry, so you can trust that we have the expertise and knowledge  to bring you the car alarm you need Safeguard your car or truck—and your car stereo and other electronics—with a vehicle security system today: Call to learn more about our high-quality car alarms.
---
We Have…
Customized Solutions For Your Vehicle
---
Audio Electronics offers a number of  car alarm options to help keep your vehicle safe. Especially since the  overwhelming majority of stolen vehicles are never recovered, it's important to take this simple step to preventing car theft. We carry vehicle security  products from industry leaders like Viper, bringing you the superior protection of features like dual shock sensors and two-way remotes. Many of our models  include additional convenience features like keyless entry and remote start. No  matter what your needs are for a new car alarm system, you can be certain  that we'll have the products to meet them. Visit our shop in Indianapolis to  check out your options for remote car alarms and to speak with an Audio  Electronics sales consultant about which system is right for your vehicle and  your needs. We'll help you find the very best car security alarms on the market  and ensure that you never have to worry about your vehicle's safety again!
Professional Car Alarm Installation
Keep in mind that correct car alarm installation is crucial to safeguarding your  car or truck: If your vehicle security system isn't installed right, it won't function properly, leaving your vehicle vulnerable and making your car an easier  target for thieves. That's why it's important to opt for professional car alarm  installation from Audio Electronics. Our fully insured installers have over 50  years of experience between them, bringing you the most effective, precise  vehicle security installation around! With our help, you can rest assured that  your new remote car alarms will work properly and keep your vehicle and your  belongings well protected. Why risk it with amateur installation when you can  get reliable protection from Audio Electronics? Be confident that your car  alarms are  installed correctly by working with the pros—call Audio Electronics now for more information.